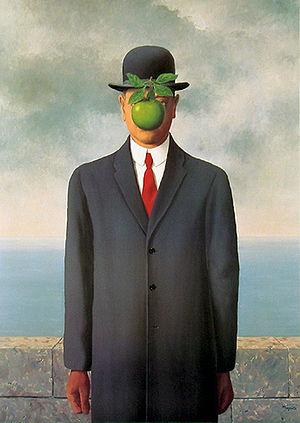 The question of Asians in executive row is the topic of an upcoming panel discussion, titled "Where are the Asian CEOs?" in Santa Clara, California. On May 20th, the Asia Society Northern California (ASNC), Ascend Bay Area and Corporate Executive Initiative, with event partners AAMA (Asian American MultiTechnology Association), CAAEN (Corporate Asian American Employee Network) and TiE (The Indus Entrepreneurs) are sponsoring the panel at the TiE Conference Center.
The panelists include Vish Mishra, Partner at Clearstone Ventures and President TiE Silicon Valley; Brian Schipper, Senior Vice President/HR, Cisco Systems; Chris Min, Vice President/Finance, Intel; and Susan Wang Wade, Board Member, Nektar, Altera and Avanex.
The meeting will cover topics including: why have only a handful of Asians have reached the highest corporate levels; the reasons behind their under representation on corporate boards and senior executive levels; what executive skills are required in large, complex organizations; and what companies are doing to develop and retain their best employees, including Asian employees.
In addition, a new study by Buck Gee, Project Director of the Corporate Executive Initiative and former Cisco Vice-President, will be released at the panel discussion. This study of large Bay Area companies found that Asian Americans continue to be substantially underrepresented at the highest levels of corporate management. While discussing this panel in a recent article, Asianweek also reported these statistics on Asian representation at the executive level:
2008 corporate reports have found that while Asians represented over 23% of the Bay Area population, they comprise only 5.5% of the Board members and 9.3% of the executive officers in the 25 largest companies with headquarters in the Bay Area. Furthermore, fourteen of these companies had no Asian board members and eight had no Asian corporate officers. Even in Silicon Valley, where Asians are over 30% of the population, Asians were only 9.7% of the corporate officer population. Top Bay Area companies Chevron, McKesson, the Gap and Symantec reported no Asians as board members or corporate officers in 2008.
This panel discussion is timely, given that 8Asians covered the topic of the perceived glass ceiling for Asians less than two months ago. Unfortunately, the number of Asian executives at my company hasn't improved since I wrote that post in March.
The meeting is open to the public, with a 6pm Registration, followed by the panel discussion and reception. The ticket price for Asia Society/Ascend/event partner members is $10; Non-members $15; Students/Seniors $5. To register you can call: 415 421 8706.
Artwork credit: The Son of Man by René Magritte
How does this post make you feel?