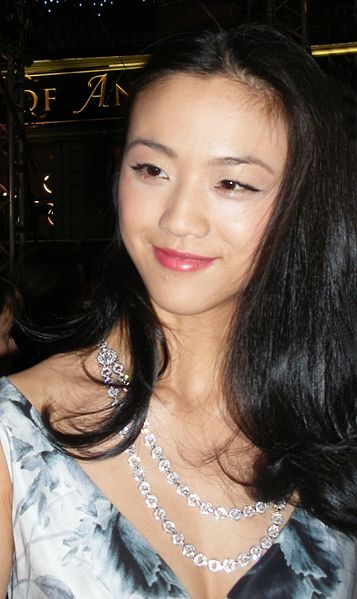 According to news reports, Tang Wei, the Chinese actress made famous in Ang Lee's "Lust, Caution", is currently band from all media in China – television, film, print, etc. As you may recall, "Lust, Caution" is a suspense-thriller set during the World II era of Japanese occupied Shanghai – with Tang Wei's character trying to seduce a Japanese collaborator, with some heated sex scenes (thus resulting in a lot of controversy):
" An internal memo from China's State Administration of Radio Film and Television (SARFT) was reportedly sent to all television stations and print media in China on Thursday night, stating that a new television commercial starring Tang for skin care brand Pond's was to cease broadcast immediately. All print ads and feature content using the actress also were to be pulled. The memo gave no reason for the ban…In a statement dated March 7, titled "Reassertion of Censorship Guidelines," SARFT said it had informed all major film and broadcast entities and governing bodies that it was renewing prohibitions on "lewd and pornographic content" and content that "show promiscuous acts, rape, prostitution, sexual intercourse, sexual perversity, masturbation and male/female sexual organs and other private parts." However, the public notice, posted on SARFT's Web site, did no specifically mention "Lust" or Tang."
I find it a bit odd that SARFT is banning Tang Wei at this point in time – especially with her new television commercial for Pond's. I'd like to think that China would be a little bit more "liberal" in its censorship with the 2008 Beijing Olympics less than 6 months away. As the Olympics approach, there will be more and more pressure from outsides who are scrutinizing China's policies and will threaten to boycott or make their points heard without fear of Chinese reprisal – given how China wants the Games to be an absolute success highlighting China to the world in the 21st century. But maybe I am wrong, and China won't be changing a bit…
How does this post make you feel?