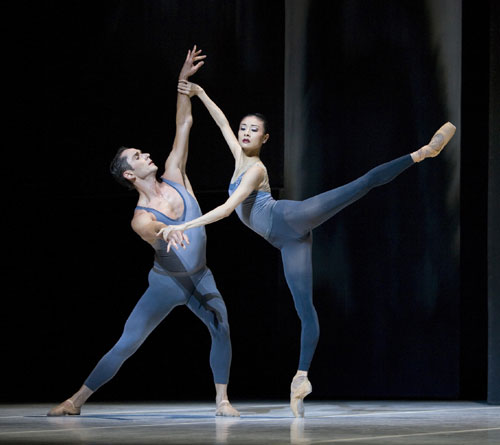 "I think right now is about time I want to give something back to China," said Tan, a Shanghai native, who became a principal dancer with the Ballet in 1997 at age 21.
One of my favorite ballerinas, Yuan Yuan Tan from San Francisco Ballet, has announced she will be a guest principal dancer with the Hong Kong Ballet this summer to perform in some modern pieces with the company. This gives her a chance to dance with Chinese trained dancers, as well as dancing a new modern choreography, showing audiences there something new.
I've written about her before on 8Asians, and Tan is truly considered a star of San Francisco Ballet. She has previously stated she would love go back to China and start a ballet school there sometime in the far future, and she has never been a guest artist with a company in China, so this is a big "first" for her to go back to her roots.
In the future, I would love to see Tan dance with the National Ballet of China sometime, with Tan's talent combined with the wonderful ballet company, I think it would make for an amazing dance experience…I saw the National Ballet's beautiful production of Raise the Red Lantern in NYC several years ago, directed by the movie director Zhang Zimou…it was truly a perfect combination of modern breath-taking theatrics, traditional Chinese music/Beijing opera, and beautiful ballet.
But for now, I'm happy to live in a city where she is dancing usually…so I'm fine with her staying here for now!
How does this post make you feel?