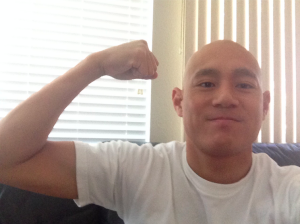 This is the type of post that we would like to do less often, but until more Asians and Asian Americans are in bone marrow registries, will continue to do so.
Alex Tung has Acute Myeloid Leukemia and needs a bone marrow transplant to live, but doesn't yet have a match.
The Team Alex Facebook page has more info how to register. 
There is also a fund raising effort to help with his medical expenses here.
How does this post make you feel?